NELLUP


The Can-Do Mechanical Penguin Robot

Never Ever Let Life Upset Progress!

Call Denise Pullen to book NELLUP appearances:  972-489-4466

Email:  nellupshine@hotmail.com

Web Page Designed by

Johnnie Davis  (318-259-4969)

for Nellup Company

Copyright (c)  2001


  The NELLUP Company
   301 West Parker, Suite 104 PMB 188



Plano, Texas  75023


      Phone:  972-489-4466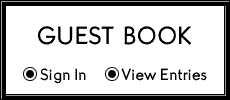 NELLUP IS A HOT NEW KID'S CHARACTER. A PERKY PENGUIN ROBOT WITH A CAN-DO ATTITUDE! She talks! She rides her trike! 

NELLUP and her friends will be appearing soon in a line of children's books.  Look for them at this site. 

NELLUP Invite her to all events for children!  She steals the show at kids' birthday parties, day care, library reading groups and bookstores as well as grownup tradeshows.